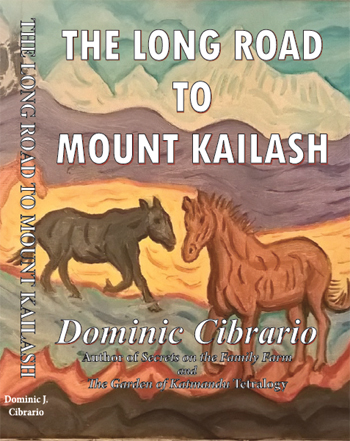 Review
Just when I decided that Nick Cibrario must have reached the bottom of the barrel of material he had been drawing upon for his four lengthy and electrifying novels about Nepal, during which almost every imaginable adventure has faced his characters, he comes up with another novel.
The characters fortunately survived the dangerous circumstances in which they found themselves in previous novels, so they're ready to come to us in this one, during the long, arduous trip to Mt. Kailash in Tibet, viewed as sacred by Hindus, Buddhists, Jains and Bonpo, the pre-Buddhist religion.
With such a variety of characters- Carl, the anthropologist, his wife Barbara, a tour guide at the Museum of Natural History in Chicago, their daughter, Kathy, a doctor in residency, his Nepali friends, Rama and Samitra, Margaret Porter, a widow from London, and her son Nigel, there's no doubt about intrigue, adventure, romance, even the aftermath of the assassination of the Royal Family (2001) and the Maoist Revolution in Nepal.
The nine day pilgrimage in Tibet, culminating in the long, high-altitude trek to the top of Mount Kailash and then down the dangerous, narrow trail, occupies the reader until their return to Kathmandu, chastened and, one hopes, wiser than when they began their adventure.
James F. Fisher, Anthropologist
Carleton College